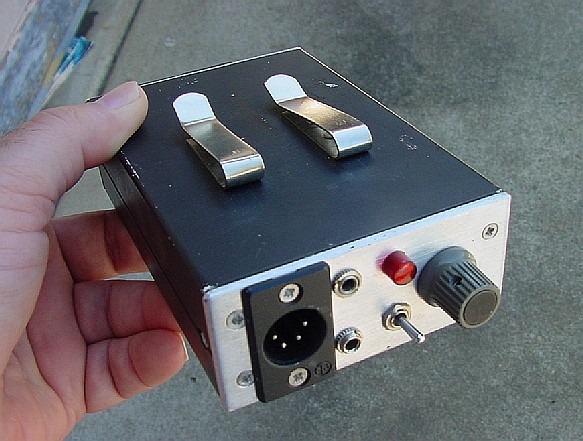 Overall packaging
Cases were aluminum box extrusions discovered at a local surplus dealer (unfortunately sold out!) Belt clips are "key ring clips" from local hardware store (cut in half).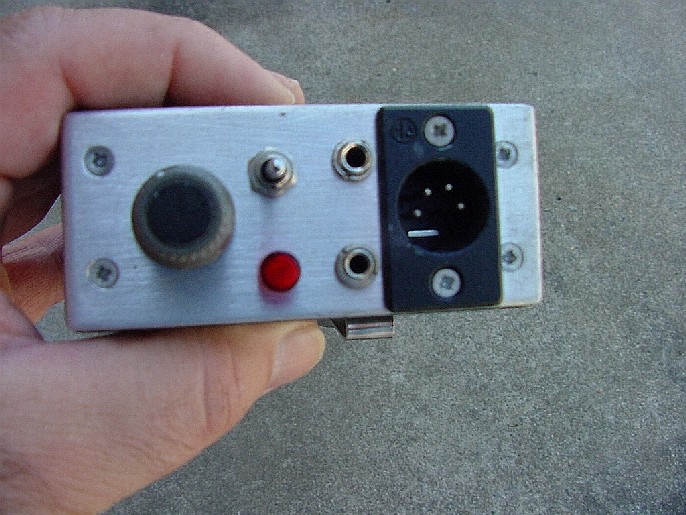 Top panel
Left to right: Volume control; combination mic mute and "call" switch, red signal light, 1/8" mini jacks for cheap computer headsets, and industry-standard 4-pin male XLR connector for standard headsets.
Bottom panel
XLR female and male 3-pin connectors for loop-through (daisy-chain) interconnection of intercom units with standard mic cable. On the right is an external signal light output jack (for TV camera use).